MK32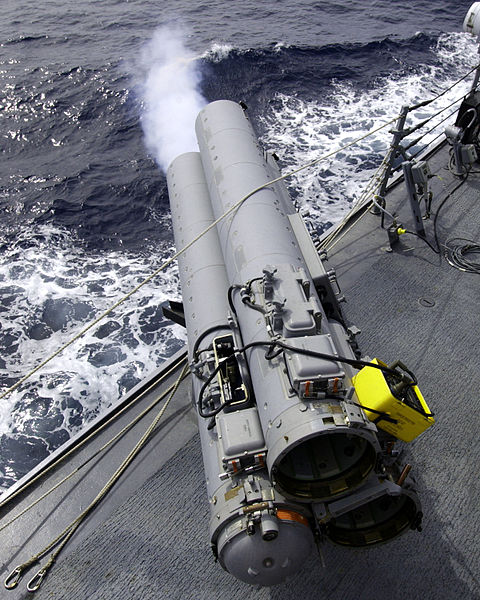 For more than a half century, the MK32 Surface Vessel Torpedo Tube (SVTT) has been the primary launch platform for lightweight torpedo variants from the MK44 through the MK46/MK54, as well as select foreign lightweight torpedo designations.  During the MK32's extensive lifespan, nearly 20 variants have been produced and are in-service with more than 30 Navies across the globe.  Nearly 25 years ago, OTS recognized the need to increase its MK32 capabilities and expertise, as a complement to its torpedo program.  This resulted in significant enhancements and acquisitions to our drawing database, tooling and inventory for the MK32 system today, we are a key supplier to the US Navy, Original Equipment Manufacturers, and Foreign Navies for this proven launch system.
History
OTS' recognition of the need for the MK32 involvement was based on early work with the former Plessey Naval Systems (predecessor to a division of BAE today), of Carlsbad, CA.  Plessey was the only commercial supplier for the MK32, as the US Navy had its own "production" facility in Louisville, KY.  Because Louisville was a "production" facility, this resulted in limited outsourcing for component support.  What this means is that in today's market there is an extremely limited, select few of firms that have, and fully understand, the production process in supporting the MK32 system and it's wide range of configurations.  With the exception of the current domestic OEM and the U.S. Navy, OTS maintains the second largest commercial facility to house relevant drawing and prior production data to this system in the U.S.   In addition, OTS is the only commercial firm that supports both US Navy Torpedoes and the US Navy Launcher systems jointly.
OTS Launch Systems today.
Today, OTS has evolved into a full service MK32 torpedo launch System supplier.  Based on many years of component and engineering support  OTS has now taken the leadership role in support on:
Complete MK 32 systems quotations
Repair and Overhaul of existing MK 32 systems and component parts
Engineering support to address all aspects of shipboard MK 32 needs
Individual component part support in a timely manner
When it comes to the latest support of the MK32 torpedo launch system, it is important to utilize the same company that is working to integrate the MK46 and MK54 torpedoes.  In addition, this is a US Navy program, not a proprietary company program as many of our competitors are.  Long term support of proprietary torpedo launch systems is only guaranteed by the current management of that company.  Long term support for the MK32 Torpedo Launch System is guaranteed as a foundation system for the US Navy, with support for many years to come.